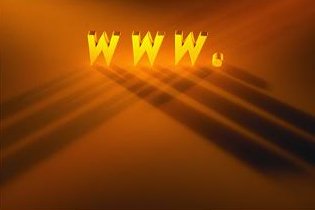 An accommodation provider may typically spend between $1,000 and $5,000 getting a website developed for their business. A professional image is created, all facets of the accommodation are on show, but who is looking at it?
The next step many make is to then market their accommodation on commission-based travel websites, such as Stayz, Take-A-Break and Wotif. While you're generating good business from these popular and high-traffic websites, your brand new shiny website sits there, unused.  This is because most high profile travel websites that market your accommodation do so on a commission basis (i.e. they take a percentage of the revenue you earn from each booking), and thus won't allow you to display your contact details or a link to your elaborate website, otherwise they may lose a sale if you contact the property directly.
So how do you get extra people to find your website when they are on the internet?
Pay-per-click search engine advertising. Use a search engine like Google, and you'll notice ads appear related to your search terms. Sign up to Google AdWords and pay for your website to get listed in these advertiser sections. The problem is that unless you're going to target niche search terms, then buying ads that appear when people search for things like "accommodation in Ballarat" could cost you several dollars per click. Do the sums and unless you've got deep pockets or get a lot of bookings, this can be quite an expensive option.
Search Engine Optimisation (SEO). You employ an SEO expert to make changes to your website such that search engines like Google will rank your site highly for search terms of your choice.  To see results, you may need to wait months or years, and still there can be no guarantees as per our recent article on ranking high on Google. SEO alone is not enough as the wording on your website is just one of hundreds of points Google considers when ranking websites for certain search terms.
Listing your business and website on a popular travel website. While there's not many, there are a few travel websites which will happily advertise your accommodation and allow you to display your phone number, email address and a link to your website. They typically charge a fixed fee (like a newspaper advertisement) as they cannot collect commissions or track bookings while all your details on show to prospective guests. By choosing a travel website that ranks well in Google for general search terms related to your accommodation, you're effectively getting items (1) and (2) listed above for a modest fixed fee.
Given that the cheapest and easiest way to get exposure for your website is to list it on a travel website, you may wish to consider:
Travel Victoria – that's  us!  For a small annual fee, you get a full page listing of your accommodation property, complete with phone number, email address and link to your website. In January 2012, our most popular listing by far, Lorne Caravan Park, was viewed by almost 2,000 people, with over 500 of them clicking through to the caravan park's website. Generating those clicks using advertisements on Google, assuming $2 per click, would have cost the caravan park $1,000 compared to just $5 for their listing in January. Our average click rate for all listings in January 2012 was 31, so that's still an expected $62 cost in Google AdWords versus $5 on Travel Victoria.
Weekend.com.au. Whether you get a free listing or a paid listing, your website link gets displayed, allowing you to funnel traffic to your website.
Great Places To Stay. If your accommodation is "special", a listing on GPTS includes all your contact details and a website link, directing people to fully explore your offerings on your own website.
So don't ignore the low cost and high value method of giving exposure to your website by listing it on a popular travel website. For a fixed fee, the visitors you attract can be endless.