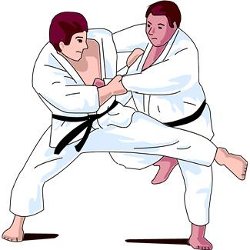 Each one of Australia's states and territories has their own official tourism website.  If you own or manage an accommodation property, it is certainly beneficial to have some exposure on these official sites as they are used by a wide range of travellers.
Victoria's official tourism website is Visit Victoria, while Tasmania's equivalent is Discover Tasmania.  When it comes to advertising your accommodation, they are quite different.
Go to the Discover Tasmania website and you will find around around 1,050 accommodation listings for this small state with a population of 495,000 people (2011 Census). Pop over to the Visit Victoria website where there are around 1,400 accommodation listings in a state which is home to 5.35 million people.
So why does Victoria, with more than 10 times the population of Tasmania and being home to the second largest city in Australia (i.e. Melbourne), have only a slightly larger listing of visitor accommodation on its official tourism website? It mainly comes down to cost.  Accommodation listings are free on Discover Tasmania, hence anyone operating an accommodation business in Tasmania can receive, at no cost, exposure on that state's official tourism website. To do so, they just need to register their business in Tourism Tasmania's TigerTOUR database.  In Victoria, accommodation listings on Visit Victoria cost $250 per year, although this is reduced to $100 for accredited tourism businesses. This cost therefore discourages some accommodation operators in Victoria from listing on Visit Victoria.
This raises an important question. Should official tourism websites for Australia's states and territories provide free accommodation listings in order to promote tourism and encourage people to stay overnight and contribute to the local economy?  Tasmania and Victoria appear to have different views on that idea.