As highlighted in our post from last year, Queensland Vs. Victoria for Summer Holidays in the Sun, visitors enjoy several hours of extra daylight in the evening when choosing to holiday in Victoria during summer rather than in Queensland.
Extra daylight is not the only thing visitors to Victoria enjoy more of. Queensland has some of Australia's most restricted trading hours. This means that when in Queensland, you do have to plan your holiday around shopping hours. In Victoria, you are set free from those restrictions.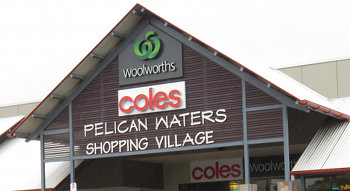 To illustrate the differences, let us consider the trading hours for the Woolworths chain of supermarkets in various locations across Queensland and Victoria.
First, let's look at the major population centres in Queensland.
Area of Queensland
Day
Opening hours

Brisbane suburbs
Gold Coast (*)
Sunshine Coast
Major regional cities

Monday to Friday
8am

to

9pm
Saturday
8am

to

5 or 5:30pm
Sunday
9am

to

6pm
(*) Extended trading hours apply to a small number of highly popular tourist areas along the Gold Coast which permits some supermarkets to open later on weekends.
Once you start going to smaller cities and towns in Queensland, both along the coast and inland, you will struggle to even find a supermarket open on a Sunday.
Area of Queensland
Day
Opening hours

Bowen
Charters Towers
Dalby
Roma
Mt Isa
Warwick

Monday to Friday
8am

to

9pm
Saturday
8am

to

5pm
Sunday
closed
In Victoria, Woolworths trading hours are much simpler and longer than those in Queensland, particularly on weekends.  This is of great benefit for those who are enjoying a weekend getaway and are trying to fit as much into their schedule as possible.  Importantly, these longer trading hours not only apply just to Melbourne's suburbs and regional cities, but also to smaller country towns throughout Victoria.
Trading hours in Victoria
Monday to Friday
6-7am

to

10-midnight
Saturday
6-7am

to

10-midnight
Sunday
6-7am

to

10-midnight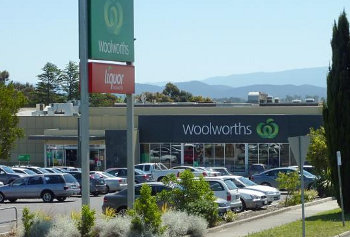 Visiting Queensland on a Saturday? Chances are major supermarkets only open after breakfast and close before dinner time.  Needing to shop on a Sunday? Good luck in finding a major supermarket that is actually open in smaller regional areas of Queensland.
Visiting Victoria?  Enjoy our unrestricted trading hours and shop virtually whenever you want, every day of the week.