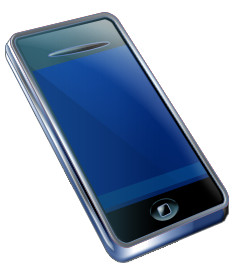 Back a few years ago, as people started acquiring mobile phones that could access websites, there was a push to create a separate mobile versions of websites, suitable for display on those small devices.
The idea was to create a scaled down version of your website which was fast to load, given that at the time, internet access via a mobile phone was slow. Pages would be stripped back to just the basics, and they'd be structured to be narrow enough for a phone screen's width, with high contrasting colours to work with the limited colour depth on mobile screens. Java and Flash content would also be removed, as would anything else more complicated than simple HTML elements.
Fast forward a few years, and there are now reports that smartphones have penetrated 50% of Australia's mobile market, with 60% of Australian mobile users expected to be using a smartphone by 2012.
So given that smartphones feature high resolution screens and virtually fully functional web browsers, plus access to fast communications networks, does that spell the end of mobile-only websites?
If your website is of a fairly standard design, like Travel Victoria, then you can probably save the effort of duplicating and stripping back your website to make it mobile friendly, as the original website should work fine with any smartphone. A smartphone's web browser software will allow people to magnify pages that are too small to read on the phone, and there are options available to allow the phone to automatically optimise the way pages are displayed to fit the geometry of the phone screen better.
However, not all websites are simple and mobile friendly. If your site makes use of Flash content, be aware that it is currently not supported on Apple's iPhone, so you may consider making non-Flash alternative pages. If your site uses Flash extensively, or each page is simply overflowing with pictures, embedded videos and other complicated content, then maybe a mobile-friendly version of your entire site is still required so people can find out the information they need quickly without being confused with so much content on a small screen.
With smartphones now easily handling most web content, we return back to one of the original concepts of the world wide web, which is to create websites in such a way that they can be viewed independent of the device being used. Creating separate mobile-friendly versions of existing websites goes against this philosophy.