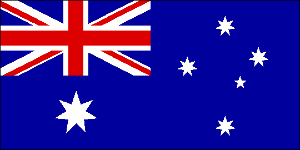 The merits of hosting a website within Australia, for an Australian business that expects most of its web traffic to come from Australia, are well known. Hosting in Australia has become much more affordable in recent years, so the question about where to host is now a no brainer.  However, do you know what you're really getting?
While you may choose an Australian-based web hosting company, your data and the server that makes it available to the world, may in fact be located overseas, possibly somewhere geographically distant from Australia, such as the United States.
There's an interesting comparison by Netregistry of some Australian web hosting companies for their popular business grade hosting packages.  Interestingly enough, Melbourne IT, with a name that geographically cements its base in Australia, hosts its business packages on overseas servers, which may be an issue for you if most of your traffic comes from Australia. See the comparison table (you'll need to click on the tab "NR vs the Rest" towards the bottom of the page).