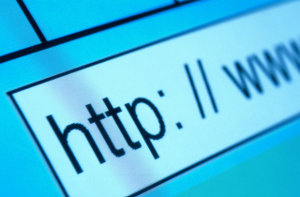 It's big business at the moment for companies that register internet domain names for you. Apart from the fact more businesses than ever are seeking to create an internet presence, there's many people out there who come up with catchy domain names that they later plan to turn into killer websites. So they register them for "future use".
Unfortunately that's the easy part of the whole colossal plan – registering a domain name. The rest of the plan requires lots of hard work and usually plenty of money, with the fruits of labour often not ripening until years later.
It's interesting to observe the daily list of expiring Australian domain names – that is, domains people have registered but eventually give up on renewing years later, and are about to become available for someone new to register again. Some grand plans you'll find in there.  Someone obviously mapped out the creation of a kingdom of Australian holiday rental websites by registering holidayrentalsaustralia.com.au, aussieholidayrentals.com.au, and a whole swag of other similar domain names. Websites were never created, and for whatever reason, the domains are about to expire for the current owner.
Speaking of visions, we at Travel Victoria had one last year when, quite by accident, we saw the domain beachstays.com.au was about to expire. A website was never ever created during that domain's many years of ownership. So we decided to build a website dedicated to accommodation that was very close to the beach. We officially launched it in May 2011. So go and have a peek at Beach Stays – someone's idea that went nowhere, now has life breathed into it by a new owner.