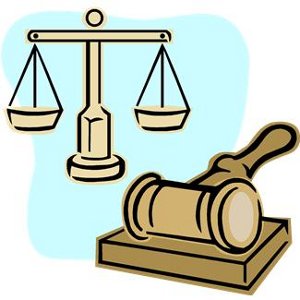 If you're an accommodation provider, you will no doubt be regularly swamped with offers from websites wanting you to advertise your business with them. You may receive these offers via letters in the post, email (some of those may even contravene the Australian Spam Act of 2003!), phone calls or even people visiting your business personally.
These days, having exposure for your accommodation on the internet is not a luxury, it's a necessity if you want to attract a significant number of guests. But how do you choose where to advertise?
It's important to evaluate the website that your accommodation will be advertised on to ensure you'll get decent exposure and you are dealing with a reputable organisation.
Ask how many visitors come to their website per month. Don't be mislead by statistics related to the number of "hits". A "hit" is triggered when a distinct item, be it a page of text or a single image, is downloaded off a website. If one page has a large number of embedded images, then someone viewing only that one page can trigger something like 50 hits instantly. A more meaningful measurement term is the number of "visitors" which provides a guide to the number of real people who browse the site. For example, during October 2011, there were over 162,000 visitors to the Travel Victoria website, which generated about 10.5 million hits – quite a difference in those numbers!
Don't just take their word for their claimed website visitation statistics. A very rough guide you can use to examine the performance of a website is to enter the website address at Alexa. Alexa records statistics of website visitors through those who use the company's toolbar in their web browser. The lower a traffic rank, the more visitors it gets. Other statistics are available, including the average number of pages visitors view and how long they stay on the site. Note that the results are more accurate for high-volume sites as more data is collected. Also use it to compare different websites against each other to see which performs best.
Ask the website operator to supply a list of search terms in Google that lead people to their site and thus to your advertisement. If you rent out a holiday house in Venus Bay, then you'd want their website to catch people who would be typically be searching for terms like "Venus Bay", "Venus Bay accommodation", "Venus Bay holiday", "beach accommodation", etc. If searching for terms like that in Google isn't giving at least one entry for their site in the top 5 results returned, you'll want to question them about how people will find your property's advertisement. Keep in mind that search engines such as Google are the major way people find information on the internet unless you're advertising with an organisation that is a recognised household name whereby people will go directly to their website instead of searching.
Ask for a complete list of all advertising costs. The advertising rates may appear cheap, but then you may have to pay a set-up fee, a maintenance fee each time you want to make changes to your advertisement, or maybe there's extra costs for add-ons like displaying extra photos or a link to your own website. Some websites may charge a commission on enquiries or bookings, which can potentially cost you hundreds or even thousands of dollars a year.
Check the website owner's credentials. View details relating to the website owner by doing a lookup on the website address using Whois. If the website is based in Australia, search for the website owner's Australian Business Number (ABN) or if they are a company, the Australian Company Number (ACN) using the details you found in the "whois" search. Also search for their business details within the business register of the state or territory the website is based in.
Verify there are no consumer warnings or significant negative information regarding the website in question on the internet. A good way of doing this is to use Google to search for the website address or name (put quotes around it) followed by the word "scam", "warning" or "fraud", and see what comes up. Click the links that come up and carefully read the content, as some websites (including us at Travel Victoria) publish actual reports of scams and fraud, which doesn't mean they (or us!) are the actual source of them.