With Christmas just around the corner, here is our version of the timeless carol "The Twelve Days of Christmas".
On the 12th day of Christmas, Victoria gave to me…
…12 famous apostles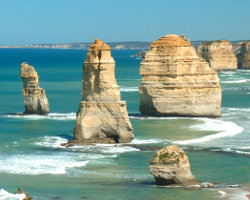 The 12 Apostles are Victoria's most famous coastal attraction consisting of towering limestone stacks near Port Campbell on the Great Ocean Road. However, they are the 12 Apostles in name only.  Just 8 remain standing today due to relentless wind and ocean erosion over the years.
…11 public holidays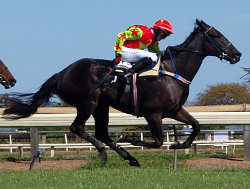 There are 11 days of celebration in Victoria that are declared non-working days. Unique to Victoria is a public holiday to mark the running of Australia's richest horse race, the Melbourne Cup, which is held on the first Tuesday of November. Due to the good weather that time of year, some people also take the Monday off work (sometimes illegitimately!) and turn the Melbourne Cup holiday into a mega 4 day long weekend.
…10 winter snowfields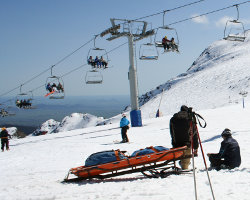 Victoria has 10 designated snowfields, all located in the east and north-east. They include large commercial resorts such as Falls Creek, Mount Buller, Mount Hotham and Mount Baw Baw. For sightseeing snow and tobogganing that is very close to Melbourne, head to Mount Donna Buang, just over 90 kilometres east of Melbourne via Warburton.
…9 big things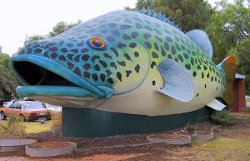 Australia is home to many novelty structures that are vastly over-sized monuments to something of local significance. 9 of Victoria's most iconic big things include a cigar, earthworm, koala, fish, a statute of Ned Kelly, pheasant, potatoes with forks, wine bottle and wool bales.
…8 diverse islands
A number of Victoria's islands are uninhabited or inaccessible, however there are 8 islands which the general public are permitted access to and can reach fairly easily. The most visited is Phillip Island – within easy reach of Melbourne and internationally recognised for its penguin parade and grand prix. Also in Western Port is the heritage farm of Churchill Island and French Island with its significant koala population. Raymond Island, accessible by car ferry from Paynesville, is renowned for its native wildlife, while Griffiths Island at Port Fairy is linked by a pedestrian causeway to the mainland and is home to a large colony of mutton birds. Snake Island is Victoria's largest sand island, located off the coast of Port Welshpool, noted for great fishing on its beaches. Gabo Island, located off the coast of Mallacoota, is home to large colonies of sea birds and features a pink granite lighthouse. And the final island is Swan Island, located off the coast of Queenscliff. Visitors are welcome to play at the local golf course which boasts being an all weather course given it resides on an island made up of drifting sand.
…7 historic paddlesteamers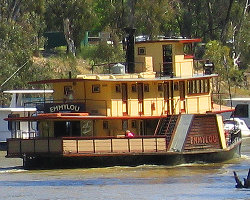 Echuca, once Australia's busiest inland port, is home to 7 paddlesteamers that operate from the historic Port of Echuca precinct on the Murray River. Enjoy a short day cruise, a dining experience, special occasion or overnight cruise on one of the paddlesteamers Adelaide, Alexander Arbuthnot, Canberra, Emmylou, Hero, Pevensey or Pride Of The Murray. The paddlsteamer Adelaide is the oldest wooden-hull paddlesteamer that is still operating anywhere in the world.
…6 wine zones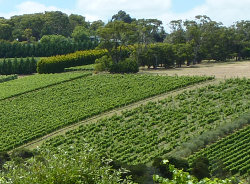 Victorians love their wine, and the state is divided up into 6 flourishing cool and warm climate wine zones. There are hundreds of wineries ranging from boutique family-owned establishments to large scale operations that export world-wide. Many wineries provide a complete destination experience with their own cellar doors, sales of local produce, restaurants and beautiful gardens.
…5 enthralling zoos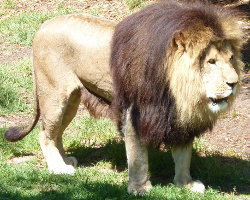 Zoos Victoria manages 3 zoos in Melbourne and its surroundings – Melbourne Zoo,  Werribee Open Range Zoo and Healesville Sanctuary. There are two other zoos in Victoria which are well worth visiting. The Halls Gap Zoo, located in the scenic Grampians between Halls Gap and Pomonal, is home to over 160 species of animals, with a strong emphasis on native fauna. The Mansfield Zoo, located within picturesque parkland to the south of Mansfield, with particular emphasis on allowing visitors to feed many of the animals.
…4 mineral springs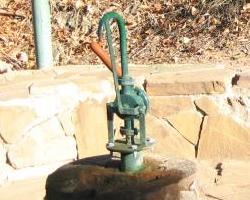 Victoria's Macedon Ranges are home to Australia's largest concentration of natural mineral springs, and one of the best places to see this is at Hepburn Springs. Head to the Mineral Springs Reserve where you will find the iconic Hepburn Bathhouse health complex, parkland and bush tracks. There are 4 mineral springs within the park that you can sample and fill up at – Locarno, Soda, Sulphur and Wyuna.
…3 gold mines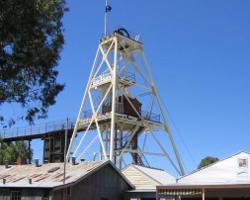 Victoria's gold rush period of the 1850s has left the state with a lasting legacy of history, wealth and prosperity. Get a taste for what life was like for miners in those days, as they toiled for riches without the equipment and technology of today, by visiting 3 of Victoria's gold mines that are open for public underground tours. Descend 61 metres below the surface and walk in the foot steps of past miners at Central Deborah Gold Mine in Bendigo. Visit Sovereign Hill at Ballarat and take a fully guided tour in a mine tram for a unique themed underground experience. Or head to the quaint village of Walhalla, where time has stood still, and take a guided tour of the original workings of the Long Tunnel Extended Gold Mine.
…2 folklore legends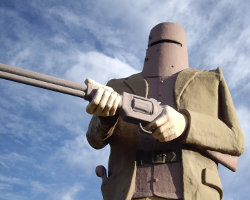 There are 2 Australian folklore legends which Victoria is synonymous with. The Man from Snowy River, portrayed in Banjo Paterson's poem, was written in 1890 and is believed to have been inspired by Corryong stockman Jack Riley. Ned Kelly, the infamous, daring and charismatic bushranger, who spent years defying the law, was eventually captured in the small town of Glenrowan where a large monument dedicated to him stands there today.
…and 1 award-winning city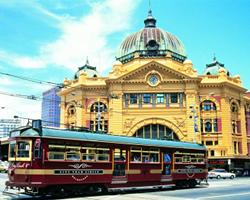 Melbourne was named by the Economist Intelligence Unit as the world's most liveable city in 2014, scoring very well in areas of health, education, safety, stability and infrastructure. Visit Melbourne today and experience its multicultural heritage, great shopping, abundance of parks and iconic sporting events.