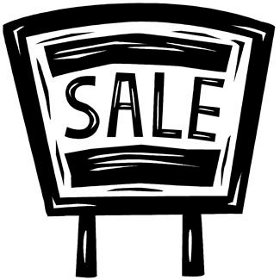 A few years ago, one of our staff here wanted to sell their car privately, so they looked for the most popular car selling website to advertise on. At the time, it was Car Sales (carsales.com.au), so they placed their advertisement in there.
More than 2 months passed, and during that time they dropped the price, but there were only a couple of casual enquiries from what were probably "tyre kickers".
The staff member then decided to add their car for sale onto another website – Trading Post (tradingpost.com.au). While Trading Post wasn't as popular as Car Sales, it covered a lot more items for sale than just vehicles, and it was still a website that was visited by a large audience and recognised by name.
Within 24 hours of listing on Trading Post, an enquiry came through from an excited buyer who had found exactly what they were looking for in this car, and the deal was settled.  When the buyer was informed that the car had been advertised on the No.1 website Car Sales for over two months, they simply said they hadn't searched on there.
The lesson here is, no matter how popular a website is, there are still going to be buyers who look on competing websites to make a purchase, and that may be the exact buyer you are after.
This can be applied to our Travel Victoria website. We are obviously not the biggest website to advertise accommodation on if you are targeting those travellers coming to Melbourne and Victoria. However, with 1.7 million website visitors in 2010, and an expected 2.0 million during 2011, we are clearly being seen by a significant number of people planning their trip through Victoria on the internet. Our advertising rates are also very good value, which reflects the fact that we're not the biggest, but what we charge is very reasonable for the exposure you'll get.
If you're thinking of advertising your accommodation property in Victoria on the internet, be it a motel, resort, bed & breakfast, apartment, holiday house or backpackers lodge, keep in mind that not everyone immediately goes first to the high profile websites like Visit Victoria, Wotif, Stayz, Take A Break or Rent A Home. Also keep in mind that when conducting searches on Google, Travel Victoria often ranks higher than those websites when searching for particular destinations in Victoria.
So cover a greater audience for a nominal cost by also advertising your property with Travel Victoria.