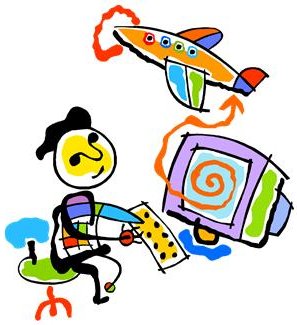 More and more accommodation providers are adding instant on-line availability and booking facilities to their websites to ensure potential guests can quickly and easily find and book accommodation 24/7. The benefits to the provider and the consumer are numerous, some of which we've mentioned in our article why you need a real-time online booking system.
But are you getting the most out of your own on-line booking system?
A couple of months ago, one of our staff members booked a 5 night family holiday at the beachfront town of Cowes on Phillip Island for late November. The apartments they were looking at had an on-line booking system, so they expected using that would be the quickest way to make a reservation and get the best deal. Unfortunately, the apartment provider made their online booking system very unattractive by only offering apartments at the "rack rate", which is basically the maximum price they'd ever charge without any discounts. In reality, you almost never pay anywhere near the "rack rate" unless it's right in the middle of peak season or during some local event when accommodation is scarce. Whether you stay one night or 10 nights, the accommodation provider offered the same inflated nightly "rack rate" if you booked online with them.
Upon phoning the establishment directly, our staff member secured a deal for the 5 night stay that was 40% cheaper than booking on-line. Instead of paying the $275 per night online rack rate, they paid $165 per night.  Wow!
The lesson here is that if your on-line booking system is only accepting bookings at the inflated rack rate, then chances are you're going to be missing many bookings.  Our staff member could have easily been put off by the exorbitant off-peak $275 per night rate shown in the online booking system and tried somewhere else, thus costing the establishment a profitable 5 night booking.
Some useful tips for accommodation providers with on-line booking facilities:
Advertise your best rate within the on-line booking system on your website. You'll only get one opportunity to secure a booking when someone visits your site as you're not directly negotiating with them. So don't scare them off with inflated prices.
Ensure your on-line booking system has discounted packages for multiple-night stays. Most systems should be flexible enough to allow you to discount rates instantly when people enter in the length of their stay. People don't expect that the nightly rate for a week will be charged at the same rate as just a one night stay.
Don't undercut your own website's online rates on third party accommodation distributors like Wotif, HotelClub, etc.  If you can offer those rates to those websites, then you can surely offer them on your own website. In fact, you really want people to book directly on-line with you, to save you paying hefty commissions to those third party distributors anyway. Additionally, people often compare your rates on Wotif and others with your own website for the best deal, so save the commission payment and make your own booking system competitive.
Your on-line booking system is a valuable, time-saving tool, but it can also cost you bookings if used wrongly.