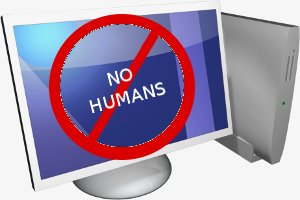 We get the opportunity to view many websites for accommodation properties due to their details being listed on the Travel Victoria website. There's all different types we see – some spectacular ones, some fairly run of the mill, and the occasional one which is just plain odd.
One website we came across recently was for a bed and breakfast in country Victoria which was simply not designed for people like you and I to view, but structured in such a way to appeal to search engines like Google and absolutely nothing else.
Upon browsing the contents of the website in question, we went away with an infinitely greater knowledge of every possible way of rephrasing the words "bed & breakfast", "romantic escape", "luxurious property" and "boutique accommodation", without learning very much about what they were actually offering to their guests. Navigation of the site was provided using menu items which were bursting with superfluous strings of words where just one simple word would have done. And to make matters worse, information on the local area was provided in the form of slabs of text copied directly from Wikipedia, despite the fact the B&B hosts would have been in a much better position to write their own unique description of the town and its attractions from first hand experience of running the property and living in the district for years.
Now comes the crucial bit. It's quite possible this attempt at search engine optimisation (SEO) may in fact encourage Google to rank that property's website highly for many varied search terms, and thus deliver a good stream of visitors looking for B&B accommodation to that site. However, you can be guaranteed that most of those visitors will be so put off by being confronted by a site which appears dedicated to rephrasing every word in existence related to "bed & breakfast", that they will simply move onto another site rather than trying to extract any useful information that is buried deep within what it little more than a smorgasbord for search engines.
So, is it really worth building a website which ranks highly in Google if it only provides very little useful information and results in visitors clicking off to another website almost immediately?  Wouldn't it be better to build a website with content that is interesting for humans to read and spend time on, even if you don't get quite the same number of initial visitors as a site designed only for search engines?
This is not to say that websites shouldn't be optimised for ranking by search engines However, if such optimisation is done, it should be done in subtle ways so as not to ruin the experience for the website visitors.  After all, the ultimate aim is to get people engaged in your accommodation and make a booking, not showcase a scoreboard of how many people visited your website.