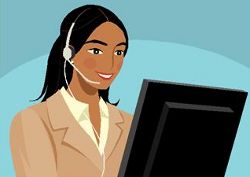 Outsourcing the job of promoting your website is becoming an attractive option for business owners who either don't have the time or know-how to do this promotion themselves. However, you really need to keep a careful eye on what your promoter is doing, as if they are not professional about it, their work could end up damaging your business's reputation rather than enhancing it.
The people at Jensen Windows & Doors (www.jensenqld.com.au) appear to have employed someone from overseas to promote their website in what appears to be a less than professional way. How do we know? Someone based in the Philippines (as determined by looking up the submitter's IP address) filled in our free listing form for tours and activities in Victoria in order to get their business and website displayed on the Travel Victoria website.  They specified that Jensen Windows & Doors, who are manufacturers of doors and windows in Queensland, conduct tours and activities around the Great Ocean Road coastal town of Aireys Inlet in order to trick us into approving the listing and displaying the website link. With their link published, they would have gained exposure by people clicking on the link and viewing their website.  Also, web search engines like Google would notice the link and treat it as a vote of popularity for Jensen Windows & Doors, thus possibly boosting their website's ranking when people conduct searches for window and door manufacturers.
While we obviously didn't publish the free listing as requested by the person from the Philippines that Jensen have hired, it has however left us with a negative view of this Queensland-based manufacturing company that resorts to hiring people from Asia to get their business listed in inappropriate places.
Promoting your business and website is serious stuff.  If you don't have the time to do it yourself, ensure the person or organisation you outsource this task to is of a reputable nature.  Also ensure that the methods they use to promote your website are appropriate.  They should not spam and they should definitely not try to trick others into listing your website by misrepresenting your business.