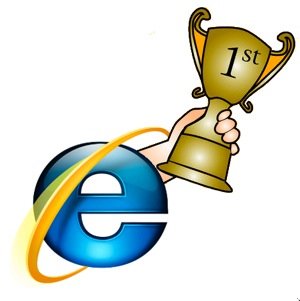 You've got a great website – either created by yourself or by someone else – but can everyone actually see it as they should and use it properly?
Some PC or Windows users may be forgiven for thinking that the only way to visit websites is using Internet Explorer. However, there are in fact more than 50 different web browsers that people could use. While it is impractical to test the operation of your website fully in each one, you should consider how widely used certain web browsers are to ensure compatibility with your site for the vast majority of users.
Over the last year, Internet Explorer has lost almost 10% of the overall market share of desktop web browsers, seeing its penetration drop to 52.6%. Mozilla's Firefox and Google's Chrome browsers now command a combined total of 40.1% of the desktop market share. See Net Market Share for current web browser rankings.
Based on the fact that nearly half of those who visit your website won't be using Internet Explorer, it is important not to ignore Firefox and Chrome. Test your website in those browsers, both of which are available for use at no cost. Compare font styles and sizes, page layout, interactive menus and the general appearance of your website. If you've designed your website to certain standards, there should ideally be no difference between them.
It's not just web browser software that's the issue. Almost one in 10 desktop computers accessing the web is not a Windows PC, but a computer running an alternative operating system such as MacOS or Linux. So if your website has features that require a Windows PC to make use of it (such as special plugins only available for Windows), you may be excluding 10% of your visitors.
You've gone to a lot of effort to create a great website and get people to visit it. Don't alienate them by making your website incompatible with browsers other than Internet Explorer.